With its pristine beaches and breathtaking vistas, Abruzzo holds a special place in the hearts of travellers seeking coastal bliss. From sun-drenched sandy shores to hidden coves embraced by rugged cliffs, the beaches of Abruzzo offer a haven of tranquillity and natural splendour.  Join us as we embark on a journey to uncover the best beaches in Abruzzo, immersing ourselves in the beauty and allure of the region's coastal treasures.
This post may contain affiliate links to things like hotels, tours or products.  These help us earn a small commission at no additional charge to you and help keep the lights on at Destination Someplace.
The Coastline of Abruzzo
Abruzzo's coastline stretches along the Adriatic Sea in central Italy, offering a picturesque and captivating landscape. It spans approximately 129 kilometres (80 miles), encompassing a blend of sandy beaches, rocky cliffs, and charming fishing villages. With its strategic location, Abruzzo's coastline acts as a gateway to the region's stunning natural beauty and cultural heritage.
The diversity of beaches in Abruzzo is a remarkable feature that caters to various preferences. Along the coastline, one can find long stretches of golden sand, perfect for leisurely walks and sunbathing. Additionally, pebble beaches provide a unique charm and are popular among visitors seeking a more rugged coastal experience. Some areas offer secluded coves nestled between cliffs, providing privacy and tranquillity. The range of beach types in Abruzzo ensures there is something for everyone.
Abruzzo's beaches are renowned for their natural beauty and pristine condition. Many of the coastal areas in Abruzzo have been awarded the prestigious Blue Flag designation, which signifies their commitment to environmental sustainability, cleanliness, and high-water quality. The beaches are well-maintained and often surrounded by unspoiled nature, including pine forests and dunes. Visitors can bask in the region's clear turquoise waters, enjoy breathtaking sunsets, and revel in the peaceful atmosphere. Abruzzo's commitment to preserving its coastal treasures ensures that its beaches remain a haven of beauty and serenity for locals and tourists alike.
Tips For Visiting The Beach in Italy
Here are a few tips when visiting a beach in Abruzzo, or Italy in general.
Clean beaches:  In Italy during the summer season you'll generally find the beaches very, very clean, especially in the larger resorts.  
Two types of beaches:  Many of the beaches in Italy are private (stabilimenti) and essentially an extension of a beach bar or a beachside hotel, with neat rows of beach beds and beach parasols lined up in colour-coded rows.  If the beach is not 'attached' to a hotel or bar, then it is probably a public beach, which are easily recognisable as there are no neat rows of parasols on them and everyone using them will either be sun-worshippers with no shade at all or will have brought their own parasols, beach beds etc.
Costs: Public beaches, as above, you will see dotted everywhere in Abruzzo amongst the private (hotel/bar) beaches.  There is no cost for using the public beaches, but remember the public beaches have no facilities.
On the other hand,  you have to pay to use the private (bar/hotel) beaches. If you are from the UK this can be a bit of a shock (but try not to let it show).
The costs of 'renting' space on private beaches vary, depending on how popular the beach is, what time in the season it is, where your parasol is going to be located and indeed what time of day it is.  Sounds complicated, but it's not.
For example, let's say you are a couple and you turn up at one of the beach bars dotted along the coast near Pescara/Francavilla. 
Just asked one of the staff how much it costs to hire an umbrella and sunbeds (the standard charge is usually for one parasol and two sunbeds/chairs).   If you like the price then, pay your money and a staff member will generally show you to your place on the beach.  If you don't like the price, you've got a couple of options, you can go try another bar/hotel – their prices may be cheaper.  Or, you may be able to negotiate a better price especially if it is towards the end of the season, and the beaches aren't full, or if you just want to stay on the beach for half the day just ask for a half day. 
Note:  In the height of summer during the Italian holidays, the main resorts will all be very busy, and you may have trouble finding a spot on the private beaches so don't try and negotiate then as it won't work.
Facilities:  Private beaches offer all the facilities you would expect toilets, changing cubicles, showers, a bar and usually snacks and food, and their patch of beach is usually pristine – that is what you are paying for.  They often have a lifeguard too.  It is worth the price.
Mistakes we've made:  We've spent some time on beaches in Italy, and the first error we made was not asking for a better price when we could have done (ie at the end of the season). 
Another mistake we made on our first visit to the beach was just plonking down on a couple of beach beds under a parasol and thinking that someone would come along from the bar and charge us for them, as sometimes happens in other countries around the Med.  However we failed to notice the little ticket fluttering under the parasol with a name on it, and we were soon very apologetically informed that this particular parasol /sunbed combo was rented for the entire season by an Italian family (a season pass), and they could turn up any minute.  This occurs a lot in the larger and busier resorts.  We swallowed our mild embarrassment and allowed ourselves to be shuffled to another area.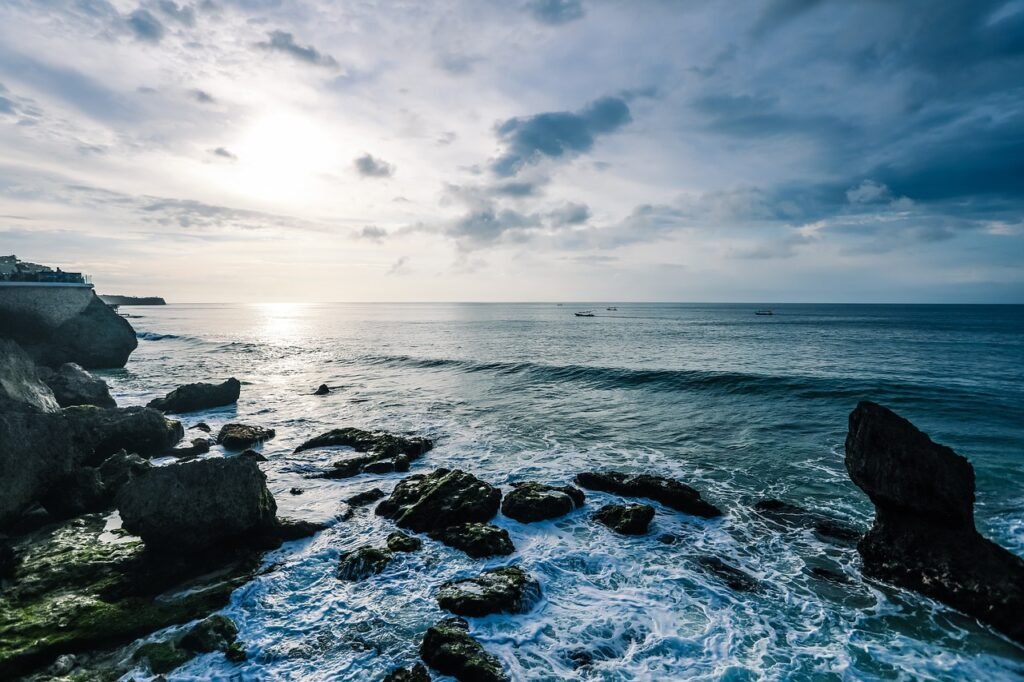 The Best Beaches in Abruzzo: Punta Penna, Francavilla and Punta Aderci
Punta Penna Beach:  Punta Penna Beach is nestled along the picturesque coastline of Abruzzo, and located near the town of  Vasto, it offers easy accessibility for both locals and tourists. This stunning beach is characterized by its magnificent cliffs that frame the shoreline and create a breathtaking backdrop.
The crystal-clear turquoise waters further enhance the beauty of Punta Penna, making it a true paradise for swimmers and water enthusiasts. Moreover, the beach boasts soft, golden sand, ensuring a comfortable and enjoyable experience for beachgoers.
The cleanliness of Punta Penna Beach is of utmost importance, with regular maintenance and efforts to preserve its pristine condition. Visitors can also find convenient facilities such as beach umbrellas and bars, allowing them to relax and indulge in refreshments.
Francavilla al Mare Beach:  Francavilla al Mare Beach is situated along the Adriatic coast in the town of Francavilla al Mare, locacated just south of the city of Pescara (where you'll find Abruzzo's regional airport). This beautiful beach offers visitors a delightful coastal experience. It is distinguished by its long stretch of golden sand, perfect for sunbathing or taking leisurely strolls along the shore.
Francavilla al Mare Beach provides a range of amenities that enhance the beachgoers' experience. Beachfront restaurants offer delectable seafood and other culinary delights, allowing visitors to savour delicious meals while enjoying stunning ocean views. 
Moreover, the beach's family-friendly nature and accessible facilities make it an ideal destination for families with children. Francavilla al Mare Beach truly offers a memorable and enjoyable coastal retreat for all.
Punta Aderci Nature Reserve:  The Punta Aderci Nature Reserve is located along the Adriatic coast in the region of Abruzzo, Italy. This reserve holds great significance as it preserves a pristine coastal ecosystem and protects the biodiversity of the area.
The reserve encompasses a diverse coastal landscape, offering a blend of sandy shores, pebble beaches, and majestic rocky cliffs. Visitors to Punta Aderci are treated to breathtaking natural surroundings, including expansive views of the sea, rolling hills, and picturesque sunsets.
Nature lovers and hiking enthusiasts can take advantage of the reserve's trails and paths, providing opportunities for exploration and immersion in the region's unique flora and fauna. Punta Aderci Nature Reserve serves as a tranquil haven, inviting visitors to reconnect with nature and appreciate the beauty of this coastal gem.
Find Accommodation Along The Coast
The Best Beaches in Abruzzo: Torre del Cerrano, Lido Riccio and Punta Le Morge
Torre del Cerrano Beach
Torre del Cerrano Beach is located in the charming town of Pineto, along the Adriatic coast of Italy. Situated in the Abruzzo region, this beach is renowned for its natural beauty. It features a long stretch of sandy shoreline, inviting visitors to relax and enjoy the sun.
What sets Torre del Cerrano Beach apart is its picturesque setting, as it is surrounded by a thriving pine forest, providing a refreshing and tranquil atmosphere. The beach offers a range of amenities to enhance the visitor experience, including beach clubs, restaurants, and water sports activities.
Whether one seeks a leisurely day by the sea or an adventurous experience, Torre del Cerrano caters to various preferences. Its popularity among locals and tourists alike speaks to its appeal, while its family-friendly atmosphere and accessibility make it suitable for all types of visitors seeking a memorable beach getaway.
Lido Riccio
Lido Riccio is a vibrant beach located near the town of Ortona. This beach is known for its lively atmosphere, attracting both locals and tourists. It offers a unique combination of sandy and pebble shores, adding diversity to the coastal landscape.
Along the beach, visitors can find a variety of beach clubs, bars, and restaurants, providing a vibrant social scene and culinary delights. Whether one seeks a refreshing drink, a delicious meal, or a place to socialize, Lido Riccio has something to offer.
Additionally, during the summer season, the beach often hosts various activities and events to entertain visitors, such as live music performances, beach parties, and sports tournaments. Lido Riccio is a destination where sun, sea, and entertainment blend together to create an unforgettable beach experience.
Punta Le Morge
Punta Le Morge Beach is located near the town of Torino di Sangro. This beach is characterized by its rugged and unspoiled beauty, making it a hidden gem for nature lovers.
Its rocky cliffs create a dramatic and picturesque setting, adding a sense of adventure to the coastal landscape. Punta Le Morge boasts clear turquoise waters, perfect for snorkelling enthusiasts to explore the vibrant marine life beneath the surface. What sets this beach apart is its peaceful and secluded nature.
Visitors can escape the crowds and immerse themselves in the tranquil atmosphere, enjoying an undisturbed experience. Punta Le Morge offers a unique opportunity to connect with nature and indulge in the untouched beauty of the coastline.
Staying Safe
Italy is a generally safe country, and crimes of violence against visitors are rare, but like many major cities petty theft and pickpocketing do occur especially in crowded tourist spots or busy public transport.  So keep your valuables safe and out of sight.
If you have an emergency, dial 112 for assistance.
Of course, the key thing is to have comprehensive travel insurance coverage to protect against, cancellations, theft, illness etc.  For this, we use and recommend using  Staysure – specialists in over 50's travel insurance, as we have always found them fair and easy to deal with.