In these days of ever-increasing flight costs and the concerning amount of emissions generated by flying, many people are looking for alternative and greener ways to travel.   If you have ever been fed up with waiting around in airport departure lounges, only to be told your flight had been delayed, and then finally bundled onto a crowded plane this article maybe for you. 
We love travelling, but, like most people, we just needed a break from the airport thing.  A road trip seemed the way to go.  So for our first European road trip, we decided to drive from England through Europe to the Abruzzo region in Italy. 
This article details our thoughts and planning process in advance and throughout  that first trip.
This post may contain affiliate links to things like hotels, tours or products.  These help us earn a small commission at no additional charge to you and help keep the lights on at Destination Someplace.
Previous Experience
Although Mrs A and I have previously driven in Europe (notably Italy and France), but we had not attempted such a long drive and usually stuck to neighbouring countries.  We weren't road trip virgins, but planning such a long trip certainly felt a little intimidating.
Getting across the North Sea/English Channel
Currently driving across mainland Europe is a relatively without restrictions for any UK resident (once you have entered the Schengen Area, but who knows how that will change in the coming years).  There is, however, one physical hurdle that must be dealt with before hitting the wide-open highways of Europe, and that is the North Sea or the English Channel. 
Aside from flying, two other options exist when leaving Britain for Europe, one is by ferry, the other by the Eurotunnel.  There are a few options when it comes to ferries, but only one Eurotunnel.  How you choose which option to go with depends:
Your budget
Where you live in relation to your departure point?
Where you want your drive to start in mainland Europe?
So, before planning a drive through Europe we had a look at the various options for getting across to mainland Europe.  Our online research, in general, told us that the shorter the sea crossing the cheaper the price (I know, pretty obvious).  The price of the crossing could also be affected by the day on which you travel, mid-week crossings tend to be cheaper than weekend crossings.
Tips for getting the best fares
You will generally save money by booking your sea crossings early online, as fares offered by the ferry companies and Eurotunnel tend to rise as they get more bookings and the closer to the sailing day.
Also compare crossing times, as midweek crossings at the least attractive part of the day are often the cheapest.
We generally use Direct Ferries to compare crossing prices and make bookings.
Here are the main options for traversing the North Sea:
In the end, after looking at all the options, we decided to go with North Sea Ferries from because:
The Hull ferry terminal is easily accessible for us, as we live in the north of England
We wanted to start our European drive in the lowlands of Northern Europe. 
Note: At the time of this first road trip, we had the option of travelling from Hull to Zeebrugge in Belgium – which we did – however this ferry route no longer operates. This was one of the more expensive options as it included an overnight crossing in a cabin, but convenience of location, on this occasion, won out.
Some of the main options for traversing the North Sea/English Channel are shown in the table below, just click on the green tabs to see the options.
Ferries Holland
Ferries to France
Eurotunnel
Ferries Holland
| | | |
| --- | --- | --- |
| Newcastle – Amsterdam | DFDS Seaways | 16 hr 45 min |
| Hull – Rotterdam | P&O Ferries | 11 hr |
| Harwich – Hook of Holland | StenaLine | 6 hr 45 min |
Ferries to France
Eurotunnel
Planning the route
After deciding how to get across the North Sea, it was then time to plan the route overland.  This involved deciding our starting point (Zeebrugge, Belgium as discussed above), deciding our final destination (a small town near Sulmona in Abruzzo, Italy), which countries we wanted to travel through, where we would cross the Alps and where we needed to stop overnight/take a break.
To make this easier, we used the RAC's online route-planner, first of all entering our start point (Zeebrugge) and end point (Sulmona) to get a rough estimate of how many miles and how long it would take us by the shortest possible route (16+ driving hours, going through Belgium, France, Switzerland and Italy).
However, we were keen to re-visit a spa town in Germany called Bad Reichenhall which is close to the Austrian border, so we clicked on 'add location' on the route planner which re-calculated the route via Bad Reichenhall.  This diversion raised our 'driving time' to around 20 hours, and we would now be driving through Belgium, Holland, Germany, Austria and Italy.
Once a rough route was in place, we broke the rest of the route into roughly 5-hour drive sections, so we would not be driving too long one day and too short the next in between accommodation stops.   This is how we broke the journey up:
Zeebrugge to Aschaffenburg (near Frankfurt) – overnight x 1
Aschaffenburg to Bad Reichenhall – overnight x 2
Bad Reichenhall to Bologna – overnight x 2
Bologna to Sulmona
After working out the route on the RAC route planner, we printed out the whole route and then high-lighted it on a large-scale European road atlas.  We tend to be a little 'belt'n'braces' so we also planned to use our Satnav programmed with our drive leg destinations to assist us on our journey, and we also knew that the SatNav would be particularly helpful when entering and leaving towns.
You can see the stops we made on the map below.
Low Emission Zones
Low Emission Zones are becoming particularly popular in some European cities,  similarly to London everyone is trying to cut down on urban pollution.  If you are using a Satnav, don't let it inadvertently take you into one of these inner-city zones, the fines can be very heavy.  On our trip we researched the LEZ (also known as the Zona a Traffico Limitato or ZTL) that is in the centre of Bologna in advance to ensure we didn't inadvertently drive into it.
Accommodation on Route
After deciding roughly where we would be 'breaking' the driving we then set about booking accommodation at the end of each of the driving 'legs'.  Our first day's driving would take us close to Frankfurt in Germany, but we didn't want to drive in and out of a big city and waste precious driving time, so we searched on Airbnb for accommodation near Frankfurt that was easy to find and just off the motorway, and so ended up staying in the pretty little town of Aschaffenburg.  For our next stop, Bad Reichenhall, we booked a hotel for two nights and the same for Bologna in Italy.
For our hotels we nearly always use booking.com, as this often gives us the flexibility to change our plans at the last minute, and we can keep track of our accommodation plans on their handy app.
Where We Stayed On Route
Here are the accommodations we stayed at on this trip.
First stop was an Airbnb in Aschaffenburg close to the river, small, clean and comfortable and ideal for a one night stop.
Our next stop in Southern Germany was the Alpina Hotel in Bad Reichenhall, a traditional hotel with parking close to the centre of town, now unfortunately closed, but if you fancy staying in this spa town you'll find other accommodation here.   
Our final overnights were in Bologna at the Suite Elite Hotel, which is a great little hotel, walking distance to the centre, outside of the ZTL.
Planning for the driving
In planning for the driving, we decided on a couple of rules:
Switch drivers and take a break every couple of hours and…
Switch drivers if the driver is tired.
In advance of leaving we also had our car serviced and checked, paying particular attention to the fluid levels, lights, windscreen wipers , brakes and tyre pressures – you cannot plan for everything, but it gave us some peace of mind knowing our vehicle was unlikely to let us down over some minor and easily avoidable issue.
Requirements for driving in Europe
Needless to say there are certain considerations you need to take into account when driving in Europe, and this mostly revolves around what emergency gear you need to be carrying in your car – I am not going to detail all the requirements for driving in Europe as these can change on a regular basis and you would need to find the most up-to-date information available at the time if you are planning a similar trip.
A good place to find the current regulations pertaining to driving in Europe is via the  RAC website.
We, for example, put our 'European requirements kit' together, by looking on the above websites, but basically European driving regulations break into 3 sections
1) Documentation – all countries require you to carry your passport, vehicle registration, MOT certificate, insurance, driving licence (or International Driving Licence) etc. – this is not an exhaustive list, so see the RAC website (or the AA website) for full details of what you will need.
2) Your vehicle – If you are a UK driver, you will need to fit headlamp converter/deflectors when driving a right-hand vehicle.  You may also need snow chains (for example in Italy ) or winter tyres (for example in southern Germany) during  the Winter months – see the RAC website and their country specific pages for full details of what else you might require.
3) Compulsory equipment – All countries require you to carry equipment in case of emergency such as warning triangles, hi-vis vests, fire extinguishers etc. – again, check the RAC website for full details of what is required.
For the documentation we required, we bought a compact concertina file so we could easily file and access all our documents as we needed them.
For the headlight converters, or anything else we needed to carry in the car, that we didn't already have, we ordered from Amazon in one go and bought the lot.  The equipment was then all checked off and put into an easily-grabbable bag.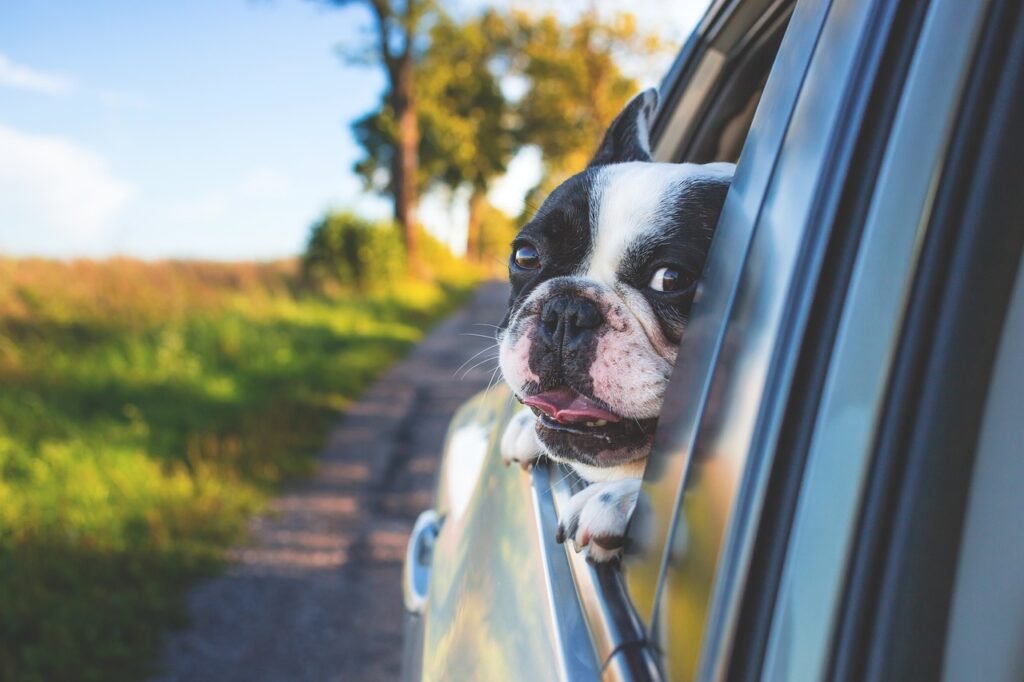 Tolls and Other Costs
Aside from the costs over getting across the North Sea and our accommodation costs, our other major costs were to be fuel (petrol in our case) and tolls.  We did a rough 'back-of-a-beermat' calculation to see how many tanks of petrol we would go through on the journey and budgeted accordingly.  We also put aside cash for tolls (although most, but not all, also take credit cards now), but given the route we had chosen, we knew we would not need most of this cash fund until we entered Italy (as Belgium and German motorways are toll free). 
Austria, however, which we would be traversing, requires you to buy an authorisation (a vignette in Austria) in advance of entering the country to use its motorways or expressway network.  This takes the form of a windscreen sticker or an electronic registration, and should always be bought in advance of entering Austria from nearby petrol stations before you cross the border or online.  Failure to buy a vignette for driving in Austria usually results in a swift and hefty fine.  There is a similar system for driving into Switzerland.  There is also a toll charge for the Brenner Pass which we used.
Lessons Learned
As with any journey, there were a few things that we could have not predicted or simply did not consider in our planning. Here are some of the lessons we learned along the way.
Never let your fuel drop below a quarter of a tank. We were slow to learn this lesson and nearly ran dry twice, once when getting snarled up in an 8 mile traffic jam on a autobahn which moved at walking pace, and another time when 2 service stations in a row failed to provide fuel (one was closed and the other out of fuel).
Check on the traffic situation before you set off. We should have checked on roadworks before we set off, particularly in Germany where we seemed to be in one long traffic jam due to roadworks which had obviously been there for months and with a bit of forward planning we could have avoided. Lesson learned.
Don't always trust Google maps. At present 'places' in Google maps are often defined by Google users themselves, so that little 'marker pin' is not always accurately placed, in the end use your common sense.
Same goes for blindly trusting your SatNav.  Although these are technological marvels they tend to make me, at least, a little bit complacent. Things to watch out for are making sure you put in an accurate destination address (you wouldn't want to arrive at your desired destination only to find you've actually arrived somewhere completely different (yes, I've done that). As with Google maps, a little common sense is always useful.
Ready to Go?
This is how we prepared for our trip, it's not comprehensive and I'm sure you may have some more tips if you have planned a similar venture, if so please feel free to leave a comment at the end of this article.
The key thing is to expect is the unexpected, so don't be surprised if things don't completely go as planned, always try to remain flexible in your planning, and above all have fun.
Staying Safe
Make sure you fill in the emergency contact details in your passport. This will make it much easier for the emergency services to contact someone in case of an emergency.
If you have an emergency, dial 112 to contact the emergency services in any EU country.
For travel insurance, we use and recommend using  Staysure – specialists in over 50's travel insurance, as we have always found them fair and easy to deal with.